On this page are a few pictures I had not used, but I found interesting.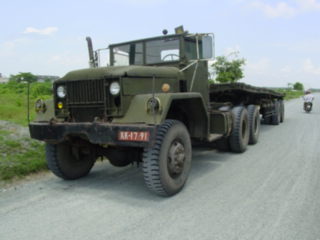 Lowboys (here), jeeps, trucks, tow trucks, front-end loaders. All U.S. with original paint in most cases. They were "captured" actually surrendered probably by the ARVN and are in great shape. There were not thousands, but they were everywhere and readily recognizable. GMC did a really good job, after all, building there.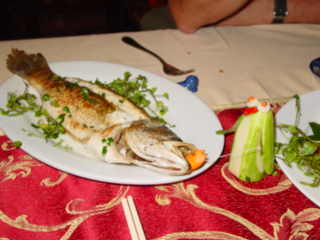 Food presentation is everything at a restaurant. Note the cucumber character snagged the sea bass. We ate the fish..and the cucumber.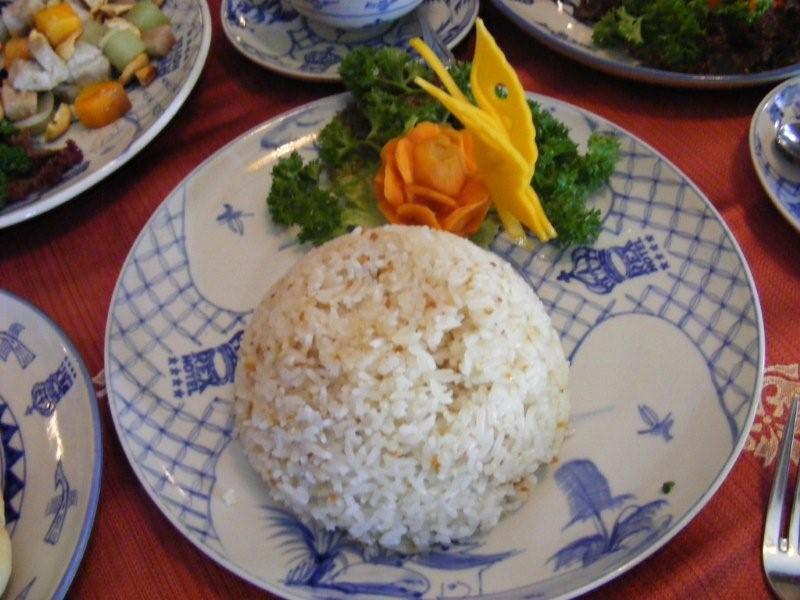 My rice, and my brother ate the decorative butterfly.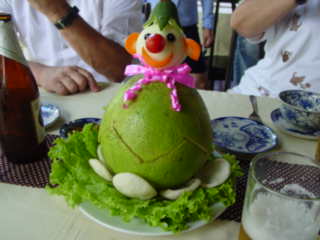 Here's an innocent looking melon.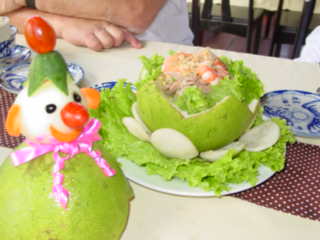 Open it up and you have shrimp soup.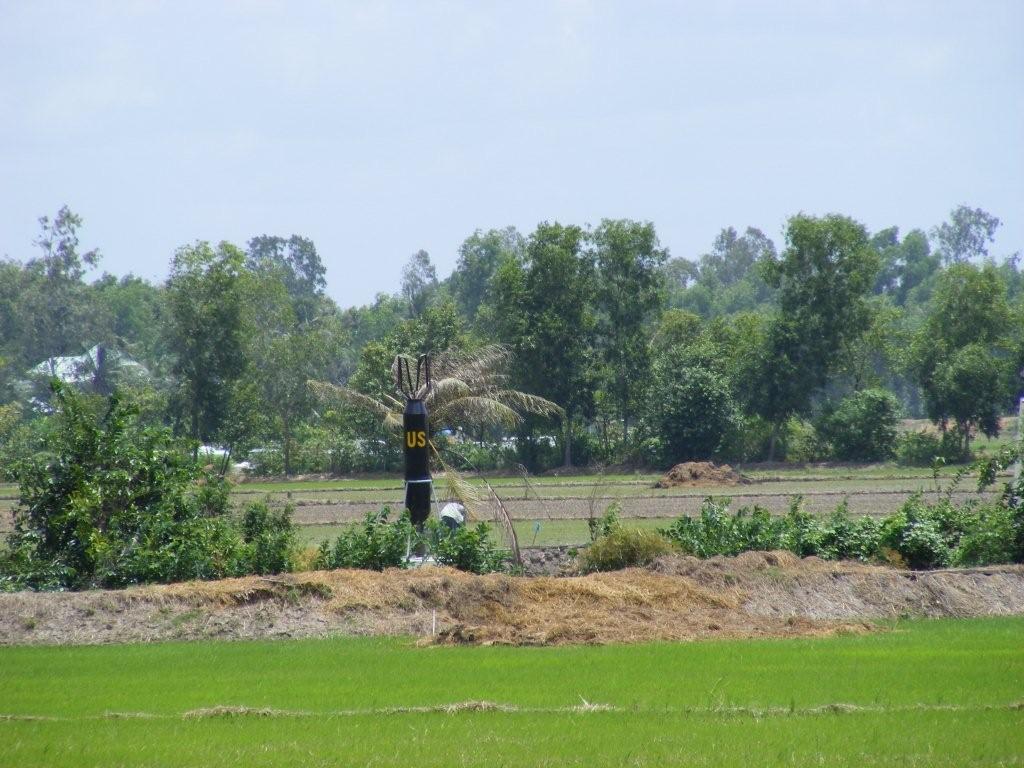 Our guide took us to this site where he said a V.C. attacking force took out 123 ARVN troops and 3 U.S. advisors in 1963. This is the battle site. The bomb marks the spot a U.S. plan dropped one. Close by is a memorial to the "victors". This battle had other implications. The U.S. advisors requested, pleaded with the local colonel to send reinforcement and that request went up to Saigon and ARVN headquarters. Help was denied. This ARVN loss was the turning point for the U.S. as the Defense Department and the American Public decided to "Americanize" the war. it would remain that way until January, 1968 and the Tet offensive in which we had a decisive victory country end, but the massive VC attack signaled the beginning of the end.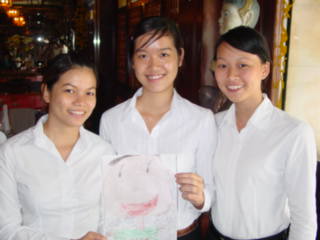 I should print all of my "Flat Coleman" pictures. Coleman, my grandson, the night before I left wanted me to take his hand drawn version of "Flat Stanley" to Vietnam. Margaret, our daughter, e mailed it to me. Starting at the Atlanta airport, and in Korea and Vietnam I had people sign it. People from Switzerland, Singapore, China, Cuba, the Dominican Republic, Hong Cong, Korea, Australia, the USA, and points all over Vietnam signed on and I got pictures of most. Coleman made me famous and I was grateful. I met a lot of really good looking women who thought I was a really neat grandfather...awh, yes, but to have been 40 years younger....